Learn about our Staff Members.

---
Creative Living Center, P.C. is a counseling and mental health agency located in Rock Valley, Iowa. The Center's mission is "Seeking Wholeness in a Broken World." Hope and healing are offered in a safe environment following the example of Jesus.
Creative Living Center, P.C. retains a team of dedicated clinical professionals committed to quality service, on-going growth, and excellence. The clinical staff has a high regard for the individuality, personal responsibility, and spiritual centering of individuals, families, and organizations. They are committed to accompanying those seeking services on their unique healing journey.
Meet Our Team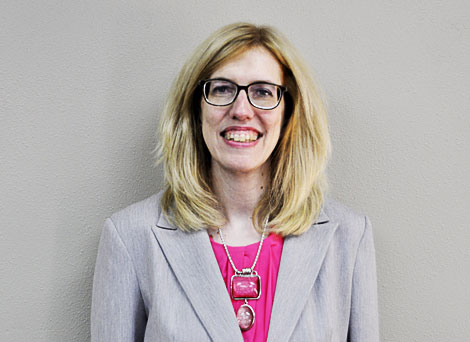 Dr. Shawn R. Scholten
Dr. Shawn Scholten holds a Doctoral Degree in Counseling Psychology. She has been practicing individual, couples, and family therapy with the Creative Living Center since 1993. Her specialties lie in grief and loss, anxiety disorders, pre-marital and couples work, children and adolescent therapy, and conducting trauma debriefings. Further interests are aiding in conflict-laden systemic situations. Dr. Scholten is an Iowa Licensed Mental Health Counselor and a National Board Certified Counselor. She also is part of the NWIA Crisis Intervention Stress Management Team.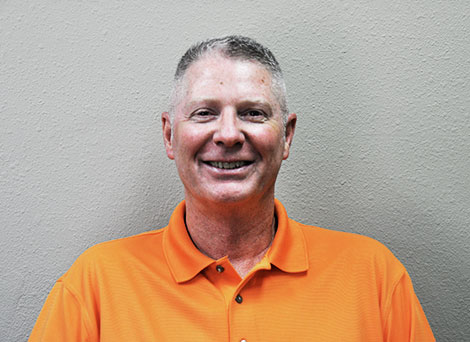 Dr. Dayton Vogel

Dr. Dayton Vogel holds a Doctoral Degree in Counseling Psychology from the University of South Dakota. He has been practicing family and individual counseling since 1989. His areas of interest include working with adolescents and young adults, child and adolescent issues in the family framework, and adult concerns within the systemic context. Dr. Vogel holds Iowa Licensure in Marital and Family Therapy and Mental Health Counseling.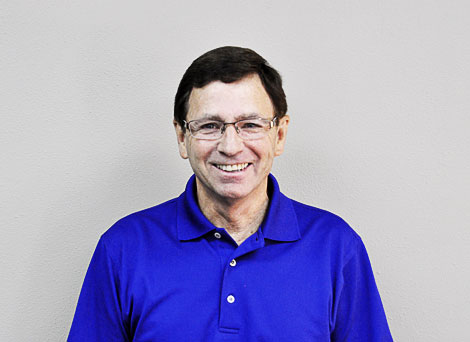 Mr. Marty Wallace

Marty Wallace is a licensed mental health counselor, registered play therapist supervisor, an attachment and trauma specialist, and a CCTP (Certified Clinical Trauma Professional). Marty is trained in Play Therapy, EMDR, TF-CBT, and CBT. He uses Brain-spotting, Lifespan Integrative, Dyadic Developmental, and PCIT strategies. Marty also specializes in working with foster, pre-adoption, adopted clients, their families, and their schools. He has been a trainer for IFAPA (Iowa Foster and Adoptive Association) for six years and traveled all over the state of Iowa training and speaking on attachment, trauma, and the effects they could have on children, adolescents, young adults, and adults.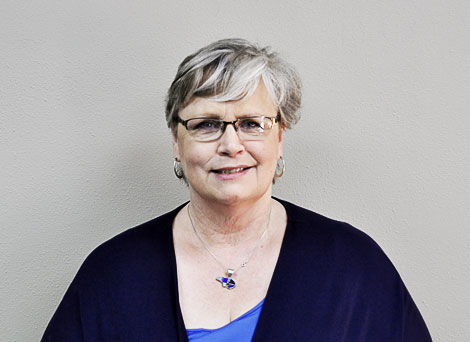 Ms. Judith Johnson

Ms. Judith Johnson holds a Master's Degree in Community Counseling, as well as a Master of Divinity degree. She is a Licensed Mental Health Counselor, and has been at the Creative Living Center since 2008. She is certified as an Advanced Clinical Hypnotherapist & is currently taking training in Traumatic Incident Reduction. Ms. Johnson works with individual, couples & families on a wide range of issues. Her particular areas of specialization include anxiety & depressive disorders, mind-body and spiritual issues, and healing the effects of trauma. Ms. Johnson has an Iowa Mental Health Counselor license.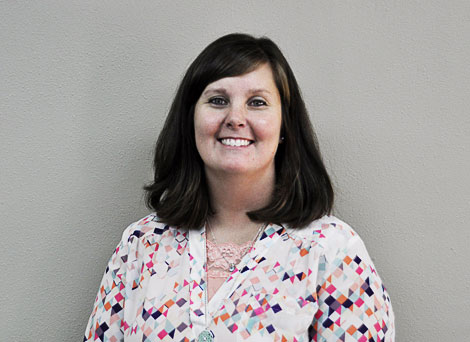 Ms. Erica Wassenaar

Erica Wassenaar holds a Master's Degree in Clinical Mental Health Counseling from Wayne State College. She specializes in play therapy and as a Level II certification in AutPlay Therapy, which is play therapy specifically for children with Autism Spectrum Disorder. She is also trained in Cognitive Behavioral Therapy, Traumatic Incident Reduction, and Critical Incident Stress Management. Other areas of interest are depression, anxiety, adjustment disorders, divorce, and neurodevelopmental disorders such as Attention Deficit Hyperactivity Disorder, and other developmental disabilities. She is a member of the American Counseling Association, Association for Play Therapy, Iowa Association of Play Therapy, and Iowa Association for Infant and Early Childhood Mental Health. Erica is also a member of the NWIA Crisis Intervention Stress Management Team.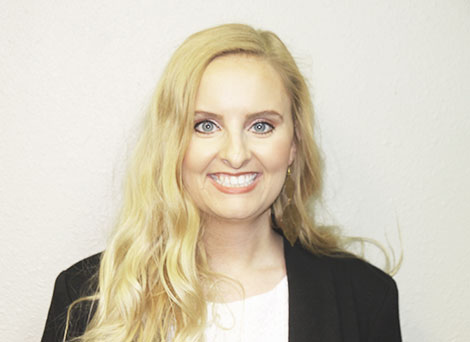 Ms. Nicky Menke

Nicky Menke is a Licensed Independent Social Worker in Iowa and South Dakota. She received her Master's Degree in Social Work from the University of North Dakota. She works with children and adults of all ages, couples and families. Nicky is skilled in DBT (Dialectical Behavior Therapy), CBT (Cognitive Behavior Therapy), Family Systems, Solution-Focused Therapy, Crisis Intervention, Child-Based Interventions, and School-Based Therapy. She has an interest in dealing with depression, anxiety, Borderline Personality Disorder, children and adults suffering from acute and chronic illness such as cancer and end stage renal disorder, and those coping with severe and persistent mental illness.
Ms. Sarah Jones
Sarah Jones holds a Master's Degree in Rehabilitation Counseling, is an Iowa Licensed Mental Health Counselor, and a Certified Rehabilitation Counselor. She specializes in work/medical related issues, adjustment disorders, and foster/adoptive care. She is trained in adolescent and adult Dialectical Behavior therapy and anger management as well as conflict resolution. She is currently training in Parent-Child Interactive Therapy. Sarah's interests include working with adolescents and young adults, those with disabilities, depression, anxiety, and personality disorders. Sarah is also trained in EMDR.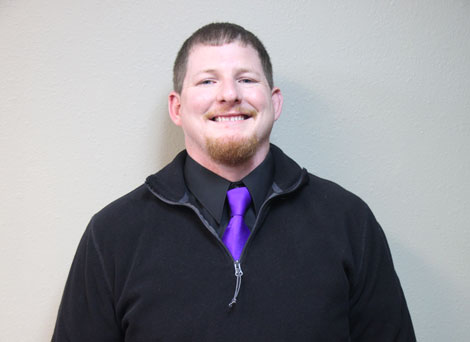 Michael Henning
Michael Henning holds a Master's Degree and is licensed in Social Work. He has experience with diverse groups, having worked with teens who self-harm and are suicidal, while also working with adults with severe mental illness and leading groups. Michael's interests include working with teens, adults, couples and families. Michael enjoys conducting School-Based Therapy. He also provides jail-based services.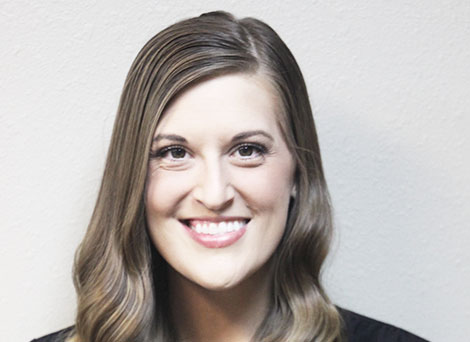 Katie Vander Zwaag

Katie Vander Zwaag holds a Master's Degree in Counseling from the University of South Dakota and is an Iowa and a South Dakota Licensed Mental Health Counselor. She specializes in anxiety, ADHD, depression, ODD, negative thought blocking, self-esteem building, social skills training, stress management, weight loss, college readiness, and career satisfaction. Katie works with children of all ages, as well as adults, through a cognitive behavioral therapy framework. She utilizes strength based and solution focused techniques in her work. In a world that often focuses on what is "wrong" with a person, she believes gains can be made by building upon a person's strengths with people supported through the counseling process. When working with children, she values the ability to work alongside parents, family members, caregivers, teachers, and school systems.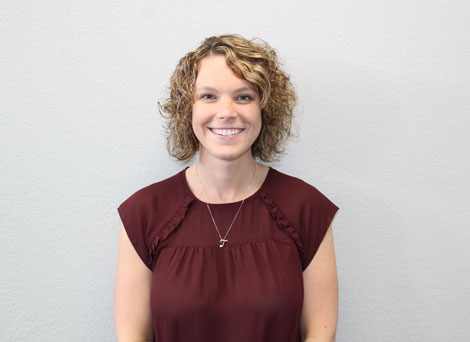 Amanda Ten Napel
Amanda Ten Napel holds a Master's Degree and license in Marriage and Family Therapy. She also holds a certificate of training in Emotionally Focused Couples Therapy and enjoys utilizing this theory. She is a Certified Employee Assistance Professional (CEAP) and prides herself in working with clients and employers with an EAP. She also conducts School-Based Therapy and enjoys the integrated care of school and family for children. Other areas of interest include: depression, anxiety, divorce, and co-parenting.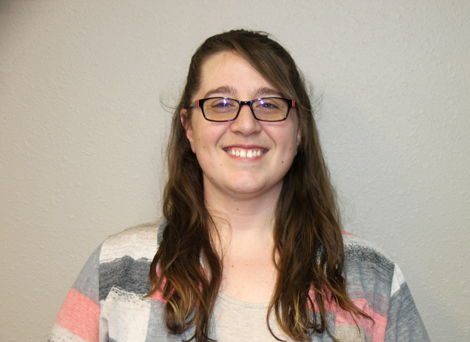 Veronica Sherwood
Veronica Sherwood is a Psychiatric Mental Health Nurse Practitioner. She has a Master's Degree in Nursing, focusing on mental health across the lifespan, and also has committed herself to staying on top of the current research for psychiatric-related issues. Her first Bachelor's Degree was in Psychology with a minor in Child and Family Studies. Veronica believes that the "whole person" is what is important versus just the immediate problem and breaking down all the pieces of the issue that a person is going through is equally as important when figuring out a treatment plan. She also recognizes the value of the GeneSight testing, available through the Center, to aid in a person utilizing the most fitting medications for their body chemistry.